Discover the Magic Island of Burano
Venice is a set of variegated and multiform islands, each of which has unique characteristics. We will let you discover Torcello, one of the oldest and most flourishing settlements in the lagoon, and Burano, the island of colors and laces, and place of generations of fishermen. On this trip you will learn how to improve your photos by developing your personal eye and your photographic personality, discovering beautiful island of Venice.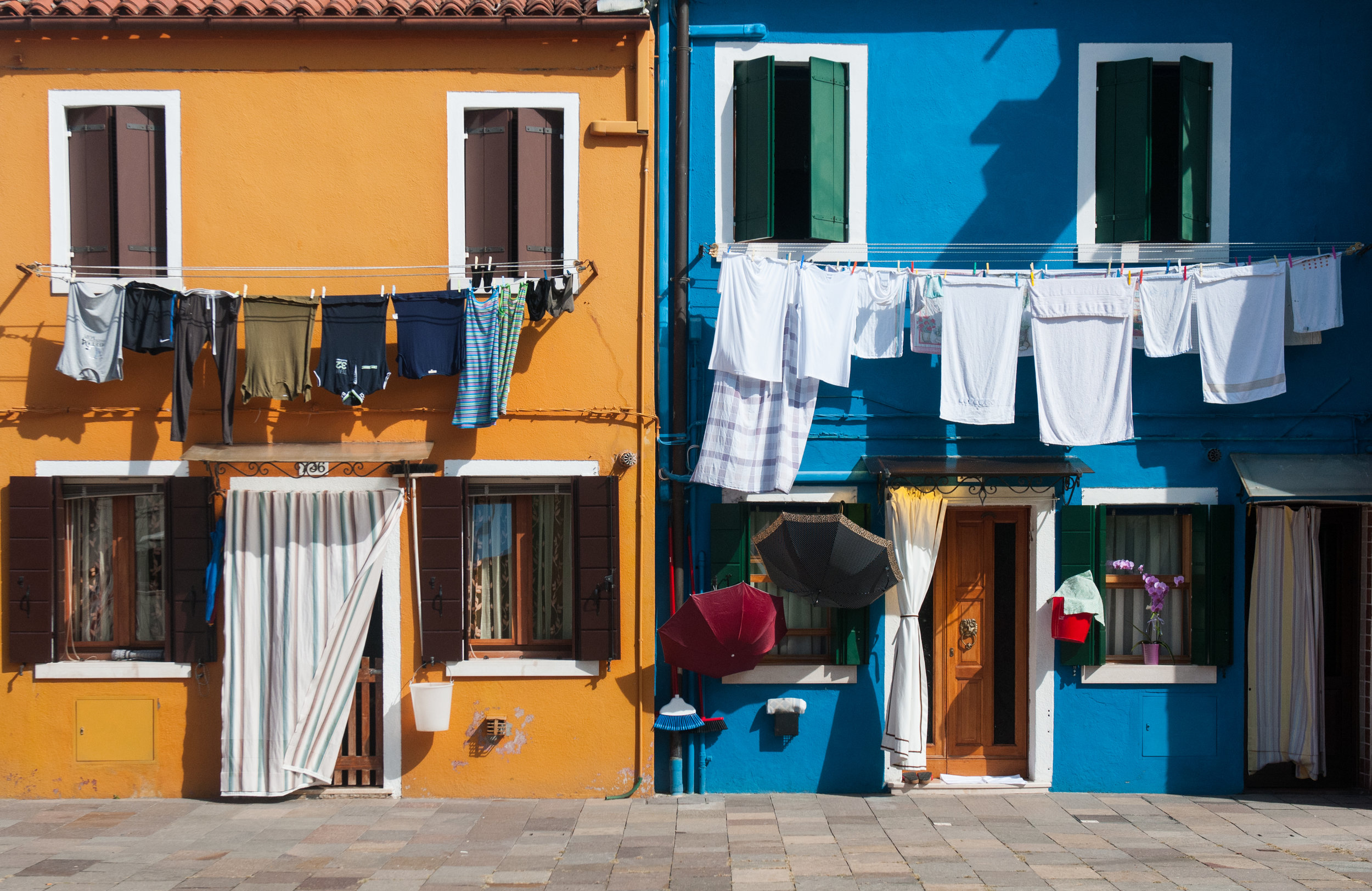 The photowalk is divided into two parts:
Part 1 - Burano and its colors
During the first part of the photowalk you will explore the island of Burano, the island of colors par excellence. The walking tour will allow you to learn the history of this magnificent place and discover the corners and the most picturesque views. During the route are provided stages where you will receive tips and tutorials to improve your skills in photography.

Part 2 - Torcello and its history
Torcello is an island that embraces a long history: from Roman settlement, fulcrum of Venetia et Histria Byzantine Empire, till bridge critical to the Venetian trade along with Burano and Mazzorbo. During this journey you will discover the historical and archaeological rarity of this place faithfully accompanied by suggestions and exercises photographic photographer professional Viazar.

• 10 min FREE TIME for Camera check up if you need to set up the camera or to get our recommended settings for great pictures
• Improve your photography skill mastering Exposure and Lighting
• Focus zones and Focusing, Auto, Single and Tracking
• Camera Modes: Auto, Speed/Aperture Priority, Manual… which one and when..
• Flash and Fill Lighting, Exposure compensation and flash compensation
• Composition and Cropping,
• Take better photos and turn your photos into exciting stories that stands out
• Discover parts of Burano and Torcello less traveled by tourists
• Hear interesting tales and stories!
3h PRIVATE PHOTO TOUR – €300 for 4 hours:
A 3 hours one-to-one photo walk discovering two of the most beautiful island of the lagoon of Venice, while taking great shots and with a one-to-one tuition to improve your photography skills!
The tour is one-to-one so there will be just you, or accompanied by your family/friends.
The tour is based in Burano and Torcello islands and if you are staying in the City Centre I will pick you up from your hotel, or an easy landmark point. The Tour can be tailor-made based on your interests and expectations, can be more Photography workshop.
The price of €300 is for 3 hours private tour and you can be up to 4 people (with or without camera). Extra persons, up to a maximum of 6 in total €50 per person
The 3 h is effective on Burano island we no not consider the travel time!! :-)